KIA Tigers pitcher Yang Hyun-jong set a record of becoming the second player in KBO history to pitch 150 innings in 9 consecutive seasons.
Yang Hyun-jong took the mound as a starter in the away game against SSG Landers held at SSG Landers Field in Incheon on the 30th
and pitched 150 innings of the season by outing Kim Min-sik with a ground ball in the bottom of the 7th inning.  카지노사이트랭크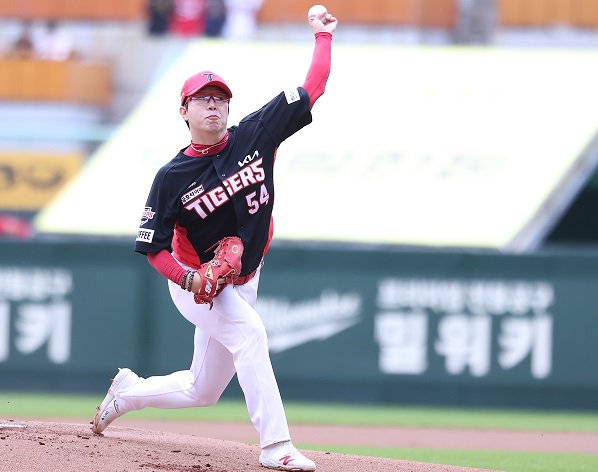 This is another milestone following last year's first left-hander pitching 150 innings in eight consecutive seasons.
Yang Hyun-jong, who has pitched more than 150 innings every season
starting with 171.1 innings in 2014, achieved 150 innings pitched for 9 consecutive seasons with today's pitch.
It has been 25 years since Kang-cheol Lee (1989-1998, 10 seasons) pitched 150 innings for 9 consecutive seasons.