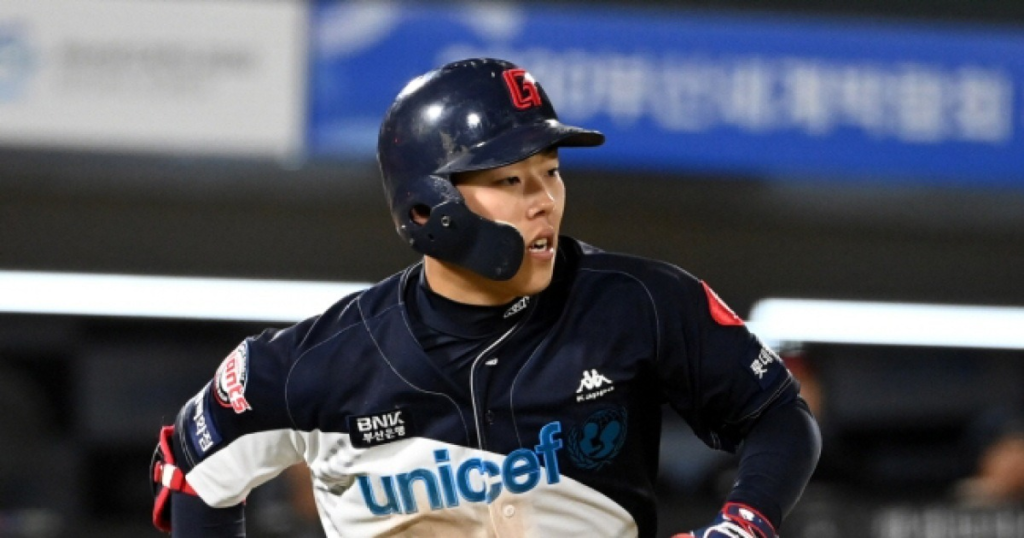 "I don't want to look back on this year. I'll finish what's bad this year and only think about what will be good next year."
The Lotte Giants' finishing camp is underway in Sangdong, Gimhae. There is a man who receives a lot of love and attention from the Lotte coaching staff under manager Kim Tae-hyung. Go Seung-min will be in his sixth year next year.
He is the most frequent recipient of Kim's 'one-point lessons' in this camp. He is also training to play second base again this year. Ko Seung-min is often seen jumping up and down to receive pingos from coach Kim Min-ho.
At the time of his debut, he was a large infielder with a physique of 1.89 meters. He moved to the outfield to utilize his batting ability. He also has strong shoulders, so he usually plays right field.
Last year, he focused more on first base than right field.
While younger hitters such as Kim Min-seok and Yoon Dong-hee have matured, Lotte, which did not have an adequate first baseman other than Jeong Hoon, 먹튀검증토토사이트 practiced first base with a meat-and-potatoes approach.
As a player with good physique and flexibility, it was not difficult, but the burden of defense led to a sluggish offense. Ko Seung-min, who batted 4-for-4 in the second half of last year, was 2-for-2 this year, and his sharp bat, which ranked first and second in speed, was nowhere to be seen.
With the arrival of new manager Kim Tae-hyung, he has been working on his second base skills again. He is the favorite of defense coach Kim Min-ho.
This doesn't mean that he will play second base next year.
He is currently training at second base for more versatility, but depending on his performance in spring training, he could also play right field or first base.
On the 16th, when we met at Lotte's second team practice field in Sangdong, Gimhae, Ko Seung-min said of Kim's advice, "I tried to get rid of my bad habits in hitting. My legs, which are the axis, often collapse during the batting process. He told me to hit the ball as soon as I see it," he said.
"My habits were getting worse and worse, and I think that's why I didn't perform well this year."
The day before, he played second base against the Blue and White, but it wasn't smooth sailing, with one error. Could it be the effect of repeated position changes?
"I'm not good at it, so I go back and forth. I want to find my place as soon as possible," he said. "I want to be a good player right now, not in a few years," he said, emphasizing that he wants to be as good as the team expects next year. "The whole year without injury" is his goal for the new season.
He didn't watch LG's Korean Series, which was the biggest issue recently. "If Lotte goes to fall baseball without me, I'll watch it. But I don't want to watch fall baseball without Lotte."